18 November 2014, Hong Kong – China Aircraft Leasing Group Holdings Limited ("CALC" or "the Company", stock code: 01848.HK), the fastest-growing independent aircraft operating lessor in Greater China, announced the delivery of two A320 aircraft to Chengdu Airlines Company Limited ("Chengdu Airlines"), marking the 39th and 40th delivery of CALC.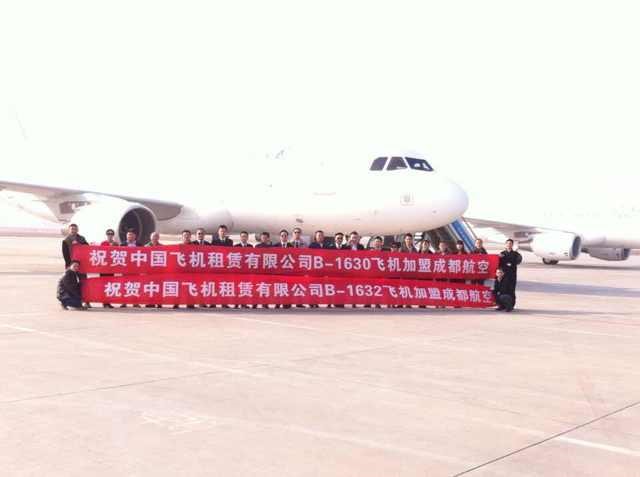 The successfully delivery of 40 aircraft has set an important milestone for CALC's development and our fleet expansion will walk into mid-term goal of hundred fleet sizes. CALC directly ordered forty A320 series aircraft from Airbus in August this year as well as back in 2012 at Farnborough International Airshow for operating lease engagement with airline customers. Meanwhile, CALC placed another order for 100 aircraft as announced earlier in November. The latest order showcases the Group's aggressive expansion plan, leveraging the rising demand for leased commercial aircraft, as well as the ability of CALC to capture market opportunities in China and overseas.
The two A320 aircraft were delivered at the Airbus facilities in Toulouse, France on 17 November 2014. These are the second and third of the four aircraft being delivered under an operating lease between CALC and Chengdu Airlines signed on 25 August 2014. To facilitate the lease agreement, CALC independently placed the order of 4 additional aircraft of A320 family directly to Airbus S.A.S.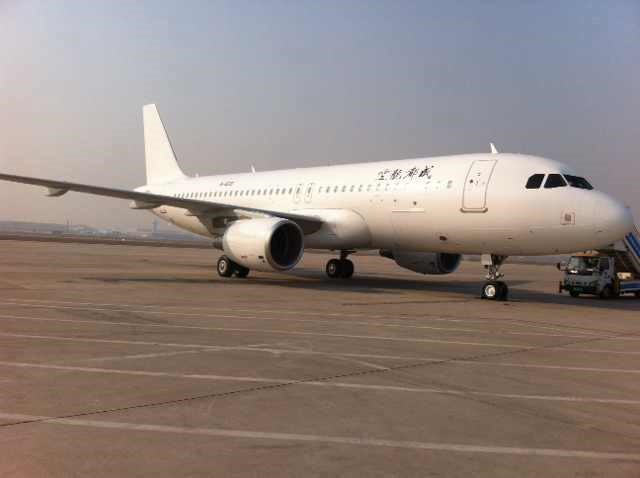 With years of extensive experience in onshore and offshore leasing project execution in the aviation industry and diversified financing network and channels, CALC strives to provide airline customers with comprehensive services of the highest quality. Led by a professional management team and with a strong shareholder base, CALC has entered into high-speed development stage and is consolidating into the international market offering domestic and overseas airline customers highly customized value-adding full value-chain aircraft solutions.


For more information, please contact:
China Aircraft Leasing Group Holdings Limited
ir@calc.com.hk or office@calc.aero

About Chengdu Airlines Company Limited

Chengdu Airlines Co., Ltd. ("Chengdu Airlines") was established by the reconsolidation of Commercial Aircraft Corporation of China, Ltd. (COMAC), Sichuan Airlines Group Co., Ltd. Chengdu Communications Investment Group Co., Ltd. Headquartered in Chengdu, Sichuan Province, Chengdu Airlines sets its main operation base in Chengdu Shuangliu International Airport. Business of Chengdu Airlines includes the operation of domestic air passenger and cargo transport services and aviation equipment import and export. Chengdu Airlines has established and operated over 50 domestic routes.